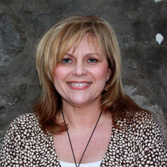 Director
Kerry is one of Docherty Consulting Limited's (DCL) two founding Directors and has extensive senior management experience in the local government and housing association sectors.
As Newydd HA's Director of Housing, in South Wales, Kerry in partnership with local residents, led one of the most innovative stock transfers to a successful outcome and developed an innovative and successful resident engagement approach.
Kerry is now a Personal and Business Coach working with individuals and groups to develop skills that help them set and achieve goals in both a personal and work-related context.
Kerry offers an empathic and supportive approach that encourages clients to identify and overcome barriers that have previously stood in the way of success.
She is enthusiastic, creative and supportive and thoroughly enjoys working alongside people, encouraging them to create and sustain positive change, reach their goals and develop to their full potential.
Qualifications:
ILM Diploma in Organisational Coaching and Mentoring (2008)
Certificate in Coaching Practice (2007)
Certificate in Management (1997)
Certificate in Counselling Theory (1995)
Certificate in Counselling Skills (1995)
Specialist Skills:
Extensive senior management experience
Good understanding of business practices
Ability to create rapport quickly
Highly developed intuition
Ability to get to the 'real' issue very quickly
Kerry is a fully qualified life and business coach and a registered MIRo Practitioner.
She is able to use this psychometric assessment in coaching.
Kerry is also a member of the Association for Coaching and work to their respective codes of ethics and good practice standards.