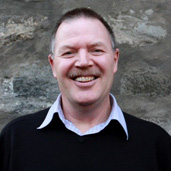 Managing Director
Peter graduated from Napier College in 1977 and after working for 2 years as a social worker, started his housing career in Motherwell in 1979 working in Homelessness, progressing over 7 years to acting Deputy Director of Housing.
Peter moved to Wales in 1986 as Chief Housing Officer for Islwyn Borough Council. During this period he developed and delivered what would be known today as an asset management strategy. For those of you with an interest in politics this was Neil Kinnock's constituency. Interesting times!
After local government reorganisation in Wales in 1995 he spent 2 years with Caerphilly County Council as chief officer responsible for public sector housing and direct adult care services before moving to the south east of England as Moat Housing Group's Group Director of Operations, where he led on a group-wide performance review and the setting up of a new subsidiary to receive a major stock transfer. He was also instrumental in preparing a partnering agreement which anticipated many of the now familiar "partnering" phrases.
Peter moved back to Scotland in 1999 and into consultancy with RPS Group as its Regeneration Director, working on major planning, environmental and regeneration projects.
He and his wife Kerry set up DCL in 2002 focusing on the affordable housing and regeneration sectors. Peter has led on a number of major urban regeneration projects and stock transfers for RSL's and local authorities, including a 3 year commission as a lead advisor to Glasgow Housing Association on its successful secondary stock transfer programme.
Peter has, throughout his career, developed and maintained a keen interest in "community" and supports DCL's research and community engagement services to the renewables sector.
Qualifications:
MBA, Masters in Business Administration, Open University, 1994
Post Graduate Diploma in Housing, Glasgow University, 1986
BSc Science with Industrial Studies, Napier College, 1977
Fellow of the Chartered Institute of Housing
Specialist Skills:     
Project Management
Business Planning
Asset Management
Organisational Change